Everything you need for the merger
developers and users
Definova incorporates all the essentials for a comfortable work
developer-user experience
For Users:
Automated Softwares
Minimal
human involvement in the
use process
Pay only for the result you get
All bots are conditionally
free, you pay
for useful actions
Extensive range of products and solutions
Choose a category,
research the product
and download to your PC
Guarantee of product safety and quality
Each product is very
thoroughly tested on moderation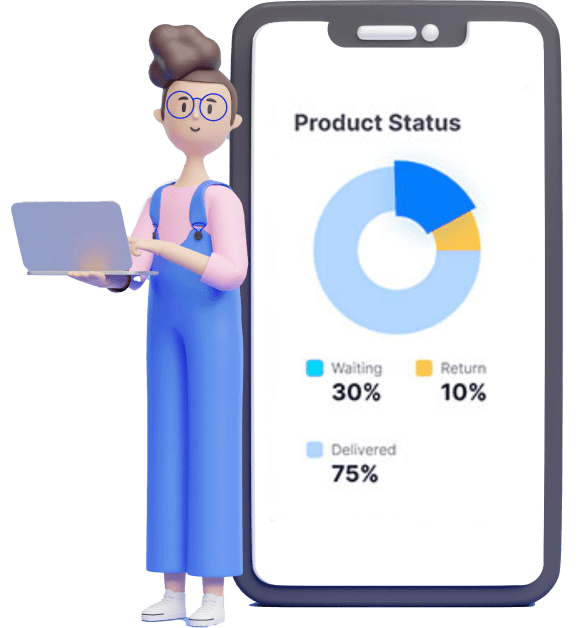 For Developers:
Make money from your digital products
Post your software
and earn commissions
Gather the first users
Once placed
in your
bot's catalogue your
bot is sure to be downloaded
Convenient platform for monitoring and analytics
Track the financial
performance of
products
Projected revenue from products
You set your own
prices of useful actions
inside the products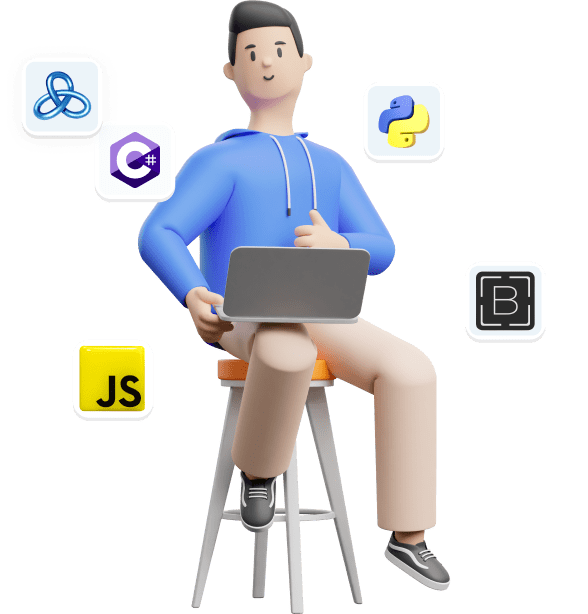 Catalogue

of products and solutions
You are sure to find your best option in our catalogue
What types of bots are available on Definova Marketplace to automate online activities?
Definova Marketplace contains a catalog of online automation applications that typically provide a wide range of bots and tools for different types of tasks. To learn about the available types of bots on Definova Marketplace, it is recommended to explore the catalog with filters and read the content of the official Definova community in the Telegram chat. This information, will provide you with up-to-date information about the products available on the platform, as well as the possible types of bots for specific tasks.
How can I choose the right bot for my tasks?
Choosing the right bot for your tasks depends on your specific goals and requirements. Here are some steps to help you choose the right bot: Define your goals: First decide what tasks you want to automate with the bot. These can be tasks in the field of earning, traffic mining, shopping bots, marketplaces wb and ozone, job utilities, account auto-registrars, data set parsers. Evaluate bots: Compare different bots based on their features, cost of useful actions, user ratings and reviews. Adapt to your needs: Make sure the selected bot fits your specific requirements and integrates with your existing systems. Test the bot: In most cases, you will be able to test the bot with the free balance we give you when you sign up. Do your testing to make sure the bot meets your needs. Maintain the bot: After installing the app, periodically monitor the bot to see if it is performing its tasks properly. Evaluate results: Once the bot is implemented, perform regular financial calculations to scale your results in the future and make sure it is achieving its goals. Choosing the right app can take time and research, but the right app can greatly improve the efficiency of your online activities and save resources.
What are the conditions for using bots on Definova? Are there any restrictions?
We are committed to providing a borderless experience on our platform where third party developers have hosted their apps. We have removed any licenses and all apps are freely available. As with any application, resources are required to make it work. In this case, these are the resources of your computer. Basically bots are limited only by your power, namely CPU power. You can solve this problem through paid rent of remote computers on the Internet and put applications from our marketplace on them. So you will need to make a proper financial model for income and expense accounting after testing.
How is payment for using bots handled? Are there any free options?
The price of a useful action in this context means that each user pays to use the application based on their activity and the revenue the bot generates. The system automatically deducts a small portion of the revenue from each user's site balance based on how many useful actions the app performs. This allows for individualized payment and incentives to fix bots quickly and efficiently, and ensures fair revenue distribution among all participants in the system, regardless of the power of the user's computer. Let's explain, in simple terms. We do not sell bots with access for a month or a year with a subscription fee. All our scripts are free and do not require any login and password. We work on a payment system, where payment is taken for each action performed by the program. It can be an auto-registration account or sending a message to a social network or collecting a phone number from any site. For each useful action on your balance will be kept a couple of kopecks or rubles depending on the usefulness of the bot.
How is security ensured when using bots on the platform?
Definova platform is a marketplace that combines 3segments: 1. Developers who know how to write software, and they are in search of users who will work with their bots. 2. Users who use bots and their functionality to make profit: - direct (bots for earning, trading, auctions). - indirect (mining traffic, creating accounts for sale and mailing lists, etc.). 3. Organizers of the platform, we are engaged only in attracting the first 2 segments and improving the functions of the platform. The system is organized in such a way that everyone gets an equal share of the result. The owners of the platform do not have access to the development of programmers and can not affect the content of the script and guarantee its safety. In most cases programmers are ready to cooperate and provide safe services for all, but there are always buts.... So here are a number of recommendations. - install applications of programmers who have been on the platform for a long time and have a lot of bots and chat users speak well of the developer. - Install bots on a virtual server or an additional computer where you do not store valuable information.
How can I contact support or developers if I have questions or problems?
Site support provides support for issues related to the operation of the site itself, namely: - Access to your personal account. - Balance replenishment and methods of replenishment - Payments for attracting users on the ref. system. - On advertising and cooperation. For the work of the applications themselves are responsible for the developers who put their bots in the catalog. When someone's bot does not work, then on the pages of the site from where you downloaded the bot itself. At the bottom there is a special field for contacting the developer. You can write to the programmer and he will receive your message in his Telegram. Remember about screenshots, usually you need a screenshot of the entire software before launch, during launch at the moment where the error in the bot log and a screenshot from the browser in the bot, where it catches the error. Write a request: Describe your question or problem in as much detail as possible. Send screenshots where you can fully see the bot name and all its fields, otherwise you will not be able to help. Provide all necessary details that can help developers. Example: "How to ask a question to be answered". - Bot name - Screenshot of the error when the bot is working - Screenshot of bot settings and bot name - Describe the action when something doesn't work and what actions you took while doing it. - Write the question itself Questions like: "I do not work, how to be?". Most likely will be ignored because no one understands! Wait for a reply: After sending a request you will have to wait for a reply from support or developers. Usually the response will include instructions on how to solve the problem or additional requests to clarify the situation. Take advantage of the community: Our platform also provides a user community on Telegram where you can get advice and support from other users. The platform support provides technical support during business hours, even if you do not get a response, please write again, maybe the support is sleeping at that moment, due to different time zones. If you have problems with the use of a particular bot, then write to the page of the site from where you downloaded the bot, at the bottom you have a window to contact the developer.
Are there any reviews or ratings for bots on the Definova platform to help me choose the best one?
You can read about the specific features and capabilities of Definova applications in the application catalog. We have provided convenient filters to make it easier for you to navigate through it. Including the presence or absence of reviews and ratings for bots on this platform. Reviews and ratings can provide valuable information for selecting the best bots and evaluating their performance. To find out about the availability of reviews and ratings for bots on the Definova platform, you should visit the platform's official website, where relevant tools for user ratings and reviews can be provided. You can also refer to the support team or community forums, if available, to find out the opinions and experiences of other users using bots on this platform. Apart from ratings and reviews, it is also worth considering your own requirements and goals to choose the bot that best suits your needs and business objectives.
What bonuses and benefits are provided to users and developers partnering with Definova?
What bonuses and benefits are provided to users and developers on the Definova platform. We offer all developers equal conditions and receive 50% commission from the work of their applications. Most programmers can write code and make bots, but it is more difficult for them to promote themselves and find those who will use their developments. We give such an opportunity. To users, we offer correct work of applications for which they pay. If this is not provided, the user is insured and does not pay money. Also for all new users we give a couple of rubles on the balance to test applications and make sure that the programs are working properly and then you need to decide whether to replenish the balance and continue working. Users and programmers can also promote their referral link. For all new users we offer a 10% referral payout on the balance of the users they refer. For users who are professionally engaged in attracting traffic, the conditions can be revised to a more favorable side and the reward is increased. To learn more about the bonuses and benefits provided by Definova, it is recommended to visit the Telegram chat. The terms and availability of bonuses and benefits may change over time, so it is important to get up-to-date information from the platform.
Can I collaborate with bot developers to create personalized solutions?
Yes, you can collaborate with bot developers to create personalized solutions on the Definova platform. Collaboration with developers can be useful if you need to create a bot that best suits your specific needs and goals. Leave a request on our additional website and they will help you to create a technical specification, then they will be able to tell you the cost of development https://automationempire.ru/ Collaboration with experienced bot developers can help you to create a personalized solution that optimizes your online activity and meets your business goals.